 2nd Online Handshake Conference
Ascension: Next Stage In Journey To Mass Adoption
---
SUBSCRIBE TO OUR EMAIL LIST FOR UPDATES
The second conference took place online last:
March
16th, 17th and 18th, 2022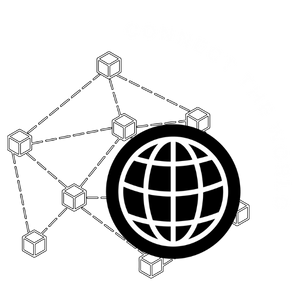 An online event that dives into the world of the decentralized internet, the DWeb, also called web3. While it is centered around Handshake - a TLD blockchain - it is also a chance to celebrate and recognize other technologies in the dWeb space.
---
---
Ascension is about the next stage on the road to mass adoption. With the news of Namecheap acquiring a majority stake in Namebase and other developments in technology and use cases, Handycon is focusing more on the next stage of this journey.
Handycon 2022 for me, was a tremendous learning experience. Not only did I learn more than I expected about the Handshake community/ecosystem I realized how valuable these digital conventions can be. It exceeded my expectations in every way from the speakers, the auctions, networking, pacing, and the panels. There was a period where I needed to get acclimated to the experience; however, once I had a feel for the site, it was the closest feeling I've had to physically being at a convention compared to any other digital experience.
Willis Browning
A great conference, organized well with detailed presentations. There were a few slip ups however the overall tenor of the event was very positive with the community sharing much of their enthusiasm on the Airmeet live posts. I learned plenty and I'm very excited about the future of Handshake and it's rightful place in the world wide community.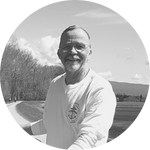 Graham Wallace
---
There were no expectations for the first HandyCon and I certainly had none for this one but...it was fantastic. The energy was palpable and everyone was everyone's cheerleader. It was great.
Hearing from veterans across the aisle (ICANN) as well as stewards in the community was great for setting the future path/tone moving forward.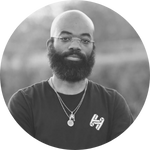 Paul Webb
A Handshake festival with majority actors in the ecosystem: founders, developers, believers, influencers, investors, registrars, etc. Positive vibes that push the community ahead. Good talent around the world.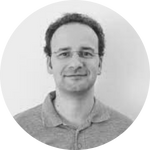 Faltrum
Mike Michelini, FistFullOfAss, and all of the organizers did an incredible job with this conference. It's impossible to overstate how much value was provided by all of the speakers and panelists -- and it was all completely free. We have an incredible community, and I'm honored to be involved with this project. Thank you to everyone that participated this week. It was a great event, and I can't wait for the next one.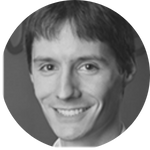 Steve Webb
This was my first HNS event, and I loved it. It was great to see presenters who I have interacted with in Discord and twitter. This made the community feel closer, and helped me feel like a part of the community. There are sessions where I will have to wait for the recordings because I missed them due to schedule conflicts, but it was great to have the opportunity to ask questions and participate. I appreciated how everyone presenting seemed approachable and like an ally in the HNS space. It seems like truly a sharing and giving community that still has a competitive space. This makes me want to be more active and become more of a part of the community.
Kirk Saylin
As others have exclaimed - this feels like the early days of something huge! I like the small intimate community and conversations, we'll be looking back and missing these days before we know it.
A
Great speakers. Always able to learn a lot from HandyCon. I attended the first one a year ago which really got me excited about the project. Attending again this year it was lovely to see how much people had come together and really start building a community but also utilities around Handshake.

The networking tables afterwards were a great way to get to know newer members of the community and really have more casual conversation with one another and begin organising and forming a community that can push Handshake forward from a grass roots standpoint.
dope
HandyCon 2022 was a fun & informative digital conference that made me feel even more a part of the Handshake community.
xn--gif/
Handycon helped me to learn about how to code basics, and connect, networking was amazing and they provide a great relationship with community. HNS.chat amazing. Amazing experience amazing networking
Miguel Gargallo
A pretty special lineup of speakers for Handycon 2022
---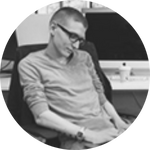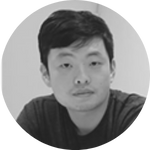 Andrew Lee
Co-Founder, Purse.io & Handshake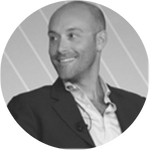 Andrew Rosener
CEO, Mediaoptions.com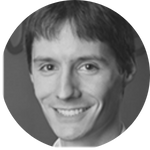 Steve Webb
Co-Founder, Impervious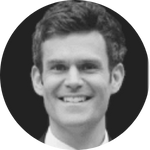 Mike Carson
Co-Founder, Park.io & Impervious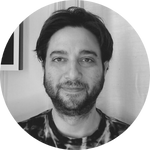 Matthew Zipkin
Contributor, Impervious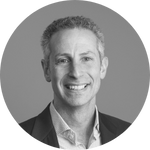 Michael Cyger
Founder & Lead Instructor, DNAcademy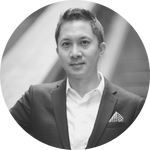 Jehan Chu
Founder, Kenetic Capital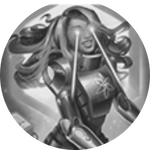 Chjango Unchained
Director, DWeb Foundation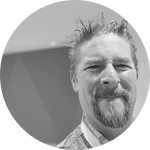 JOthan Frakes
CEO, Private Label Internet Service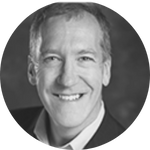 Tom Barrett
President, Encirca Inc.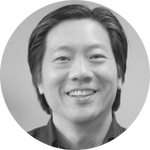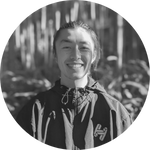 Johnny Wu
Community Manager, Namebase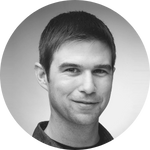 clay Collins
Founder of Nomics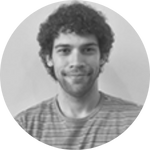 Steven Mckie
CEO, Amentum Capital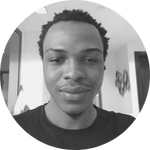 Joseph Peculiar
Blockchain Engineer, Crypto.com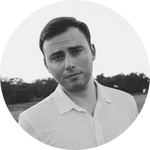 nole oppermann
Founder, Hey tx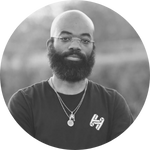 Paul Webb
Neuenet & Beachfront/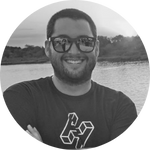 Thomas Costanzo
QA Manager, HandyOSS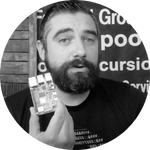 Alex Smith
HandyOSS Development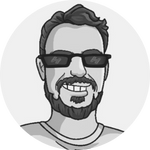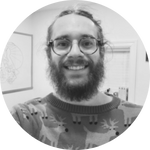 Luke Burns
Physics Researcher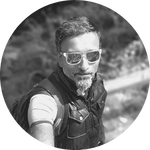 sajan nair
Founder, Agaamin Technologies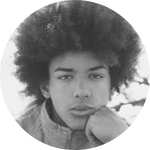 kiba gateaux
Full-Stack Developer, Consensys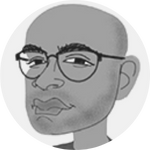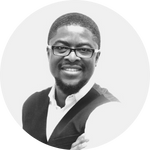 Alani kuye
Technical Program Manager, Akash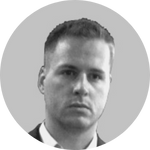 Chris Gormley
Genesis Global Marketing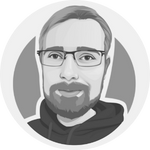 andreas renz
Developer at HNSFactory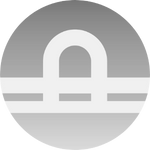 0xstefan
Creator of Niami.io | Director of $HNS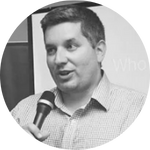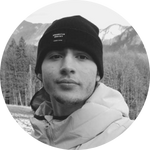 robert Raichici
Founder of Shakestats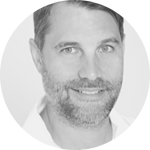 Chad edad
Leader, RealtyDAO / CONTRIB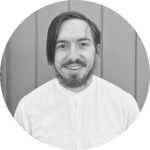 Daniel Helm
Developer Evangelist for Skynet Labs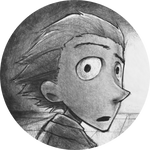 DAVID VORICK
Cofounder and CEO of Skynet Labs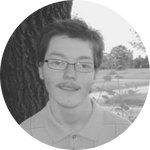 DERRICK HAMMER
CTO, Hammer Technologies LLC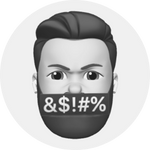 JORDAN KOCH
Developer, HNSChat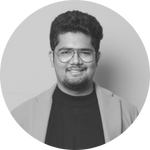 PRASHANT MAURYA
Co-Founder and CEO Spheron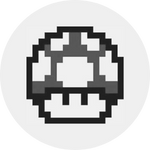 Rithvik Vibhu
Bob Wallet, Kyokan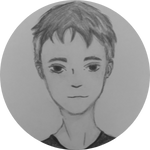 Nik Rykov
Angrymouse, FindADiscord/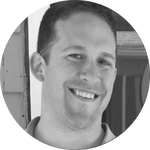 colin burke
Founder, Blockdomains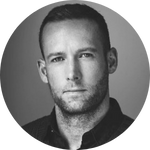 john harrison
.sats & .degen names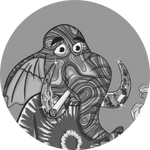 encrypted/
FlamingoHNS Auctioneer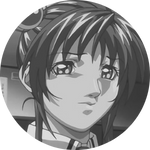 KURUMIIMARI
Founder, Shakedex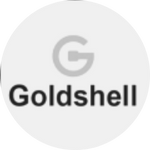 Sylvia Lu
Goldshell Operation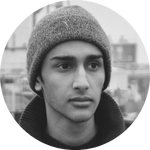 neel yadav
Founder & CEO of Foci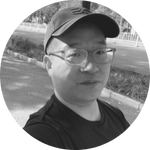 V1XINGYUE
HNSfans Co-Manager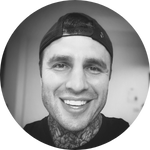 Don Wilder
Product Designer + Hardware Launch Specialist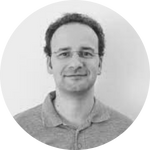 oscar seivane garcia
Handshaker, DENMS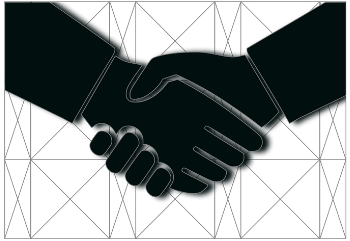 The second conference dedicated to the Handshake decentralized domain name protocol.
---
Handshake: A Primer
Joseph will share the insights you need to get up to speed on all things Handshake. By the end of his session, you'll be able to understand how Handshake works, the new technical capabilities it brings to the table, and the differences between the current internet and the future internet.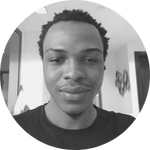 ---
---
Bob Wallet Showcase
Rithvik takes us through Bob Wallet, Handshake's premiere non-custodial wallet option. You will learn how to operate Bob Wallet's features like bidding, DNS management, and name management, taking you one step closer to being a Handshake super user.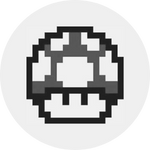 ---
---
Shakedex Showcase
Shakedex is Handshake's first DEX that allows users to buy and sell Handshake TLDs trustlessly. The anonymous founder Kurumiimari takes us through how it works and why it matters.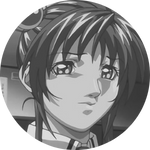 ---
---
Philosophical Importance of the Dweb
In this panel, speakers will share their thoughts on the bigger picture that DWeb paints, and why this technology is critical especially in times of rampant deplatforming and censorship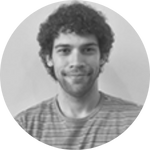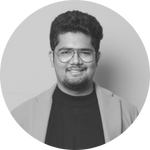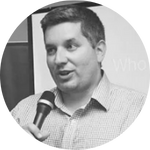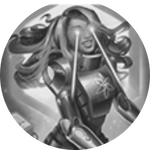 ---
---
Shaking Up and Decentralizing Your Internet
Review the existing options for resolving websites and their pros and cons, plus explore the next evolution for end users to have easy, but secure access to Web3.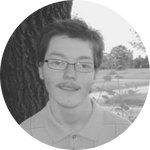 ---
---
Market Trends and Data in HNS Domains
Co-hosted by Robert Raichici, Founder of Shakestats, and Colin Burke of BlockDomains/, they will be covering what many of us love: the data and trends in Handshake TLDs. How many bids, how many sales, and what is hot or not? Where are the future trends of naming and this protocol? By the end of this session, you'll have your head swimming with data and ideas.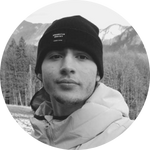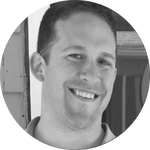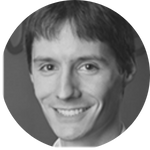 ---
---
Handshake Hackathon Speaker/ Q&A
---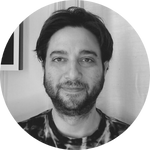 ---
---
HIP 05 and Hyperzones Showcase
Luke Burns takes us through HIP-5, Hyperzones, and decentralized SLDs.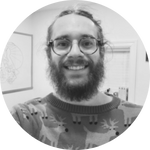 ---
---
Neuenet: Registries, Registrars, and You
Paul Webb is going to walk us through how to make the most of your TLD and other considerations.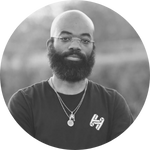 ---
---
Bob Wallet Deep Dive
In this more technical overview of Bob Wallet, developers can learn how to claim their Handshake airdrop, reserve names on Handshake, and how anyone can set up address aliases and send/receive HNS with their domain name.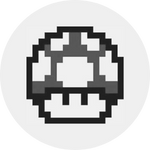 ---
---
Handyhost
HandyHost is an application built by HandyOSS. The software utilizes a GUI interface that makes it super easy to deploy nodes and offer hosting services for Sentinel, Akash, and SIA. Sentinel nodes also allow connected users to resolve any Handshake TLD/SLD on the go. We'll be going in depth on how it all works for the end-user, and how they can use it to make a profit with an at home computer while maintaining very low electricity costs and resources.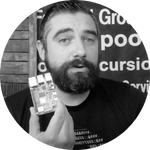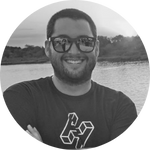 ---
---
Flamingo Handshake Ukraine Auction
The Handshake community is one with the world in supporting Ukraine, especially the Handshake community members there who are greatly affected by this armed conflict. This Flamingo Handshake auction is dedicated to help the community in this cause.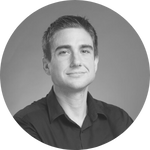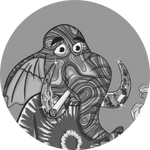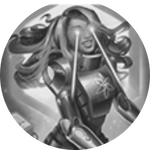 ---
---
Lack of Technologies or Why Current "dApps" are Fake
A talk about why we shouldn't use Namebase and Siasky. Why we should switch from gateways like hns.to/hns.is to lite HNS clients as soon as possible. Know the advantages of raising own nameservers for your HNS site or using HyperZone.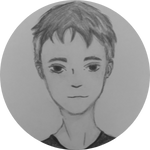 ---
---
Flamingo Handshake Ukraine Auction PT 2
The Handshake community is one with the world in supporting Ukraine, especially the Handshake community members there who are greatly affected by this armed conflict. This Flamingo Handshake auction is dedicated to help the community in this cause.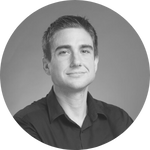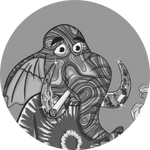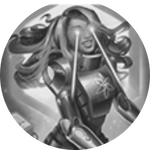 ---
---
Sinpapeles Showcase
Falci takes us through his DNS management solution Sinpapeles and how to utilize it to supercharge your domains.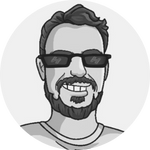 ---
---
Web2 and and Web3 Trends
Andrew Rosener will talk about trends and comparisons he is seeing in domain sales in Web2 and the current domain space, to what he has noticed in the Web3/NFT space.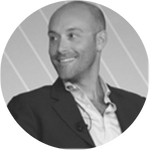 ---
---
HNSchat Showcase
Having domains on the Blockchain means that they have more uses than their Web2 counterparts. In this session, Jordan showcases one of these novel use cases with HNSchat which allows you to use your Handshake name as a username and talk with other Handshake users with end-to-end encryption.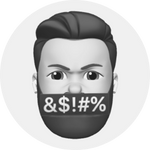 ---
---
Institutional Adoption of Handshake
During this time, some of the Handshake community's most OG domainers will discuss what it would take to bring traditional domainers into Handshake and embrace the DWeb.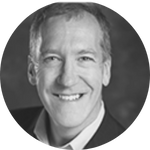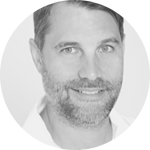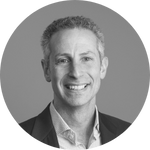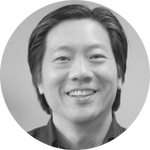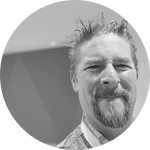 ---
---
Setting Up Your Own HSD Node
---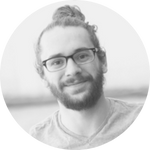 ---
---
Q&A w/ the Handshake Founders
Have you ever had a question for the founders of Handshake? Well now's your time to get it off your chest and ask. The audience can bring up questions and ask for opinions in this Q&A session.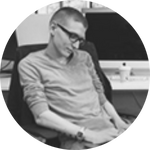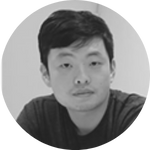 ---
---
Handshakes Challenges to Mass Adoption
On Handshake's website it describes the protocol as "An experimental peer-to-peer root naming system". Being an experimental protocol means that there are many potential bumps in the road that the community will have to overcome. In this panel we'll discuss some of these bumps and potential solutions for these problems.
---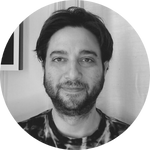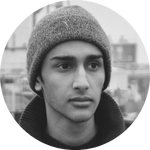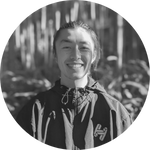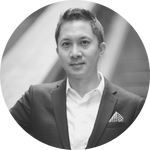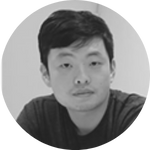 ---
---
Impervious Showcase
Mike Carson, Co-Founder of Park.io & Impervious, will do a session sharing about the amazing products they have contributed to the HNS community. This includes Beacon Browser and Fingertip, as well as more insights on how to utilize these for even more ease of use in the ecosystem.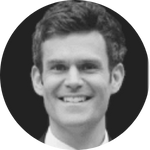 ---
---
How to Use XNHNS for Secure Sites and SLD Sales.
Here you can learn how you can bridge your Handshake TLD to Ethereum, Polygon, and more blockchains.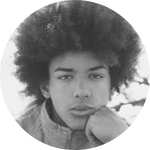 ---
---
Hackathon Speaker/ Q&A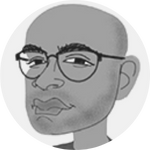 ---
Smart Names, Use cases, and Future markets
As a smart name registry system one of the primary things we think about are use cases. The more use cases out there the more we can expect the HNS to percolate into society. There are some things being done to create awareness and possibly build some use cases.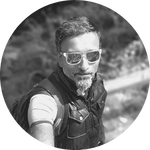 ---
---
---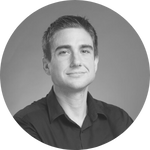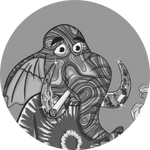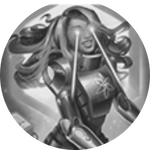 ---
---
Trustless Clients in the Browser
The most popular way to interact with Web3 and crypto today is through the web browser. This comes with a fundamental limitation: the web browser inherently trusts the server to serve correct code. Even if a webpage includes cryptography, that cryptography itself is coming from a trusted server. David will be introducing and talking about the Skynet Kernel, a new browser extension that allows users across all Web3 ecosystems to interact with Web3 trustlessly within their own browser. The Skynet Kernel includes support for HNS webpages and HNS applications.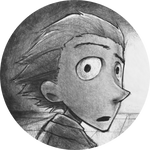 ---
---
Overview of Akash - Why Web3 & Decentralization Matters
An overview of Akash, Web3, decentralized computing, and why it matters. We'll also talk about how to get involved in Web3, decentralized & multi-sided computing marketplaces, applications running on the decentralized cloud, and what lies ahead.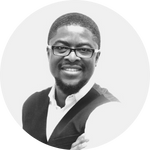 ---
---
Hardware and the DWeb
A panel discussing the future of hardware and how it can be integrated to the decentralized web.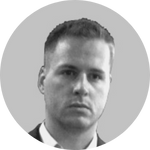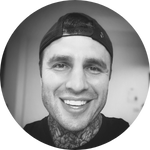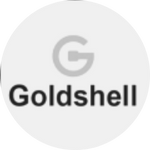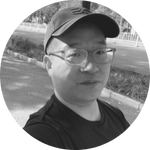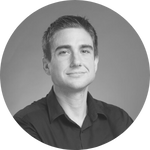 ---
---
HNSSearch and the future of decentralized search
A general talk about the future of decentralized search and its necessity, as well as a presentation on the current state of HNSSearch and future developments.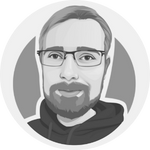 ---
---
Login with Handshake (Sign with name) + Quick Niami Intro
What started as a scoring and rating system on Handshake has expanded to a full block explorer, portfolio tool, and more. 0xStephan talkes us through these changes as well as showcases logging in with Handshake names.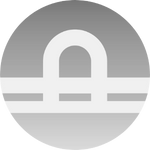 ---
---
Enabling a TLD to reach it's full potential
SLDs don't sell themselves, so marketing and branding can be the difference between a successful TLD and one that blends into the millions of other TLDs out there. In this panel, speakers talk about the strategies they've used to successfully market their TLD and helped them turn their TLDs into a full on business generating passive income.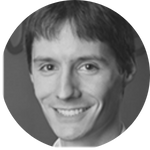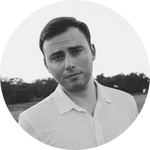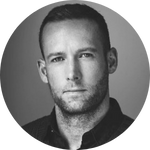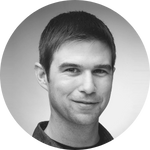 ---
---
The Future & Fantasy of Handshake
We will discuss some exciting Handshake applications and protocol improvements that at this time are merely theoretical discussions in developer chats. If you are an investor or developer looking for a project idea, this will be a good time to learn about things that are possible with Handshake but have never been tried. We will explore decentralized subdomains, lightweight resolver designs, and complex transaction scripting that can add serious power to the self-custodial user.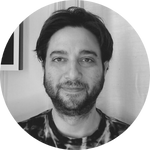 ---
---
A Look at Decentralizing Front-ends using Skynet, Homescreen, and HNS for More Secure dApps
Decentralized backends are not enough to create a secure and accessible Web3. In this talk, we look at some of the risks involved in centralized frontends before addressing how decentralized storage protocols and decentralized domains can help. We explore how these work at a high-level, before asking "is this enough?" as a way to briefly showcase Skynet's Homescreen, which adds another level of security for decentralized web apps, allowing users to own versioned copies of their favorites apps in their personal cloud storage.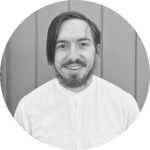 ---
---
Namebase's Vision
Hillan Klein, COO of Namecheap, will make a guest appearance to share some context behind Namecheap's involvement with Handshake. Namebase will then present their plans for 2022, share demos of some of their upcoming releases, and wrap up with Q&A.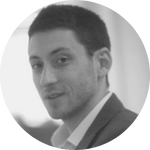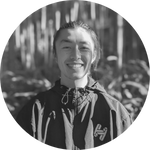 ---
---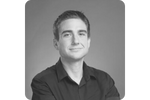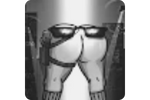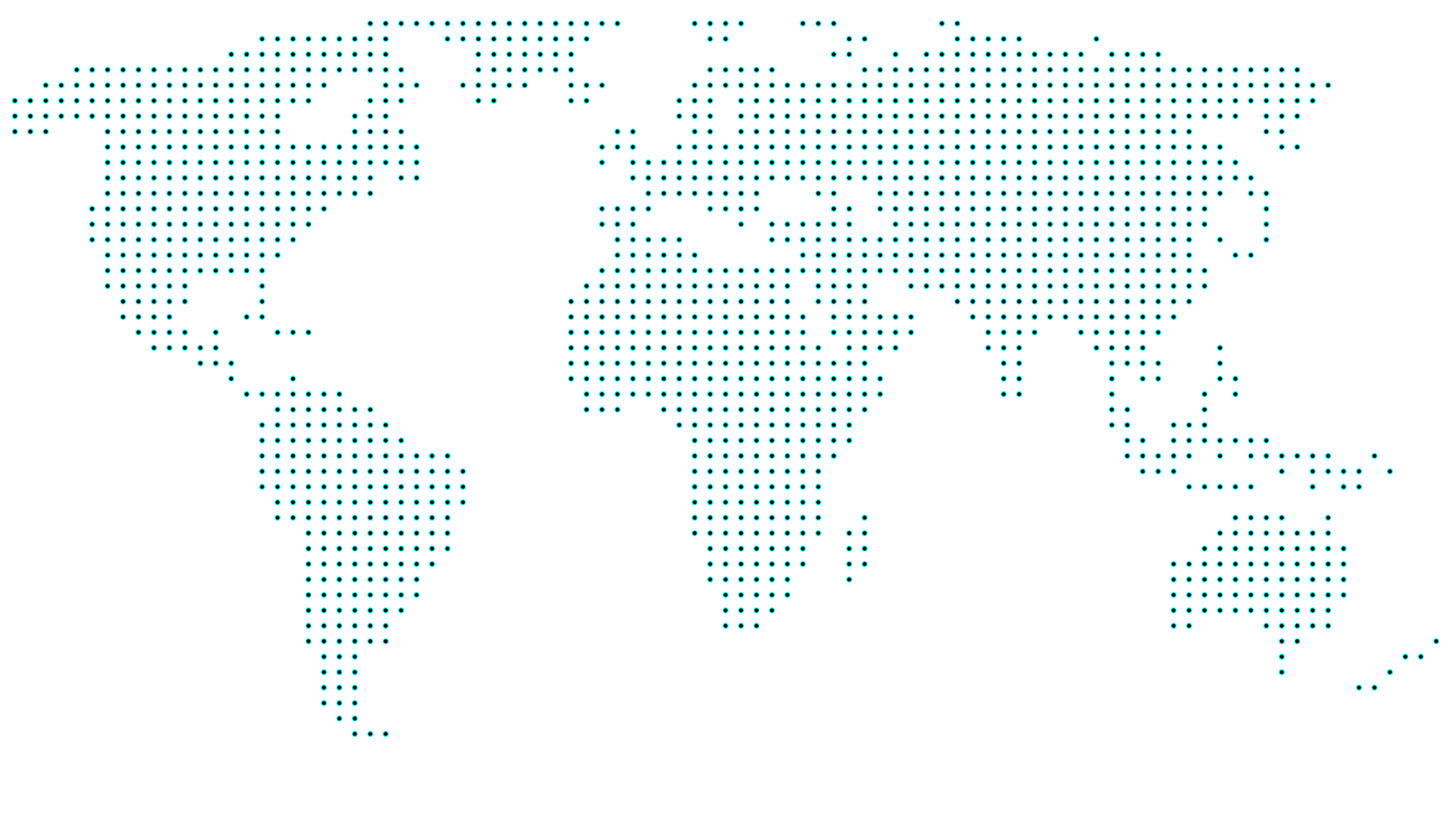 Be part of the new internet.
SHARE and Spread the Word
---

Powered by
SkyInclude
.
© 2022 Handshake Conference. All Rights Reserved
---